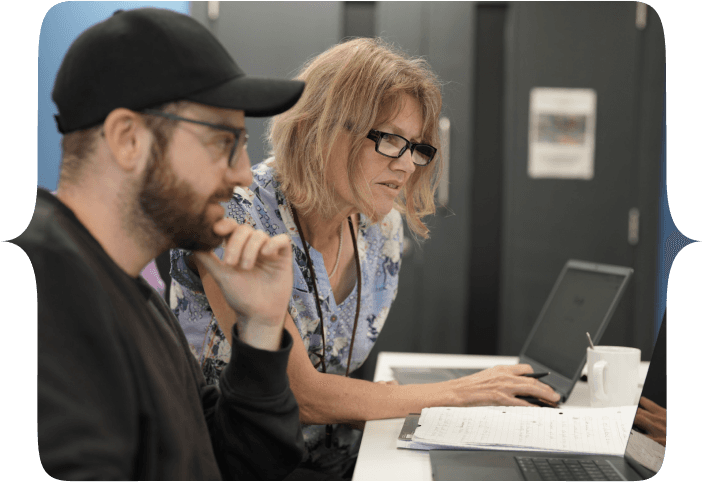 Entry requirements for our courses
Our mission is to support individuals of all backgrounds into a career in tech. To do that, we ask that all students are aware of the commitment and what it takes to complete a coding bootcamp. Here are some outlines of our entry requirements.
Speak to us about your needs
Taking a bootcamp is an intense experience
We are here to support you every step of the way, but be prepared for what is ahead.
Instructor led

All of our courses are instructor led and delivered by staff who have both education training and industry experience. We will move through the course at a consistent pace, so attendance and continued coding is required.

Path learning

There will be elements of the course where you are guided by your instructor and your peers, this includes coding practice and reading that will require you to follow a clearly defined pathway of learning.

Sandbox learning

As you develop your skills, you will be given an end goal and a set of tools to achieve that, how you utilise those tools is your decision, with our instructors and teaching assistants on hand at every step of the journey to support your choices and objectives.

Teamwork and consistency

You will have the opportunity to pair programme and work as part of a team. Consistency is key in completing a bootcamp. It's a short sprint, with a lot of work, but at the end of it, if you put the effort in, you will be ready to hunt down that job in tech you want.
How hard is it to pass a coding bootcamp?
Passing a coding bootcamp is both hard, and easy. That sounds counter-intuitive, but stick with us.
 
The amount of work you will need to do through the course will be a lot. There will be parts of the course where you struggle, there will be others when you feel its much easier and the concepts click. However, staying consistent and working with the team and your fellow students is the key to success.
 
We have never worked with someone who hasn't been able to complete a bootcamp when they are able to commit to the work and working with our instructor teams, so from that perspective, passing a coding bootcamp is easy.
Sign up for a bootcamp
The course was intense, but by the end of it, you are really ready to go out there and find your place in the world. When I look back at what I knew on the first day, and what I know now. It's incredible what can be achieved in such a short space of time.
Hayden Kerr
Software Developer - GoDesk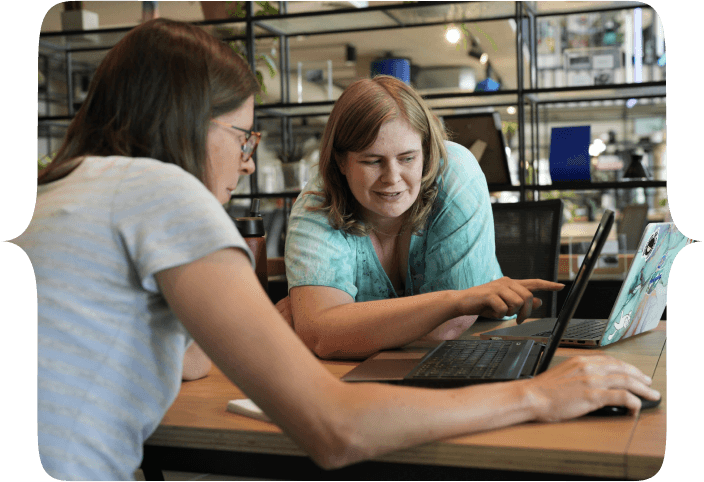 The right tools for the job.
You will need to have a laptop to complete a coding bootcamp and whilst we have a limited number of loan laptops, for those bringing their own computers onto the course, there is a minimum specification for those courses.
 
For all courses we recommend ensuring that your computer operating system is updated to the latest version, as this allows easier installation of your developer environment.
 
For our software development course we recommend an i5 or equivalent CPU. 8GB of RAM and at least 40GB of space on your hard drive.
 
For our Unity gaming courses, the CPU and RAM spec remains the same, but your graphics card should be capable of DX10, DX11, and DX12 on Windows and Metal compatible on Mac.