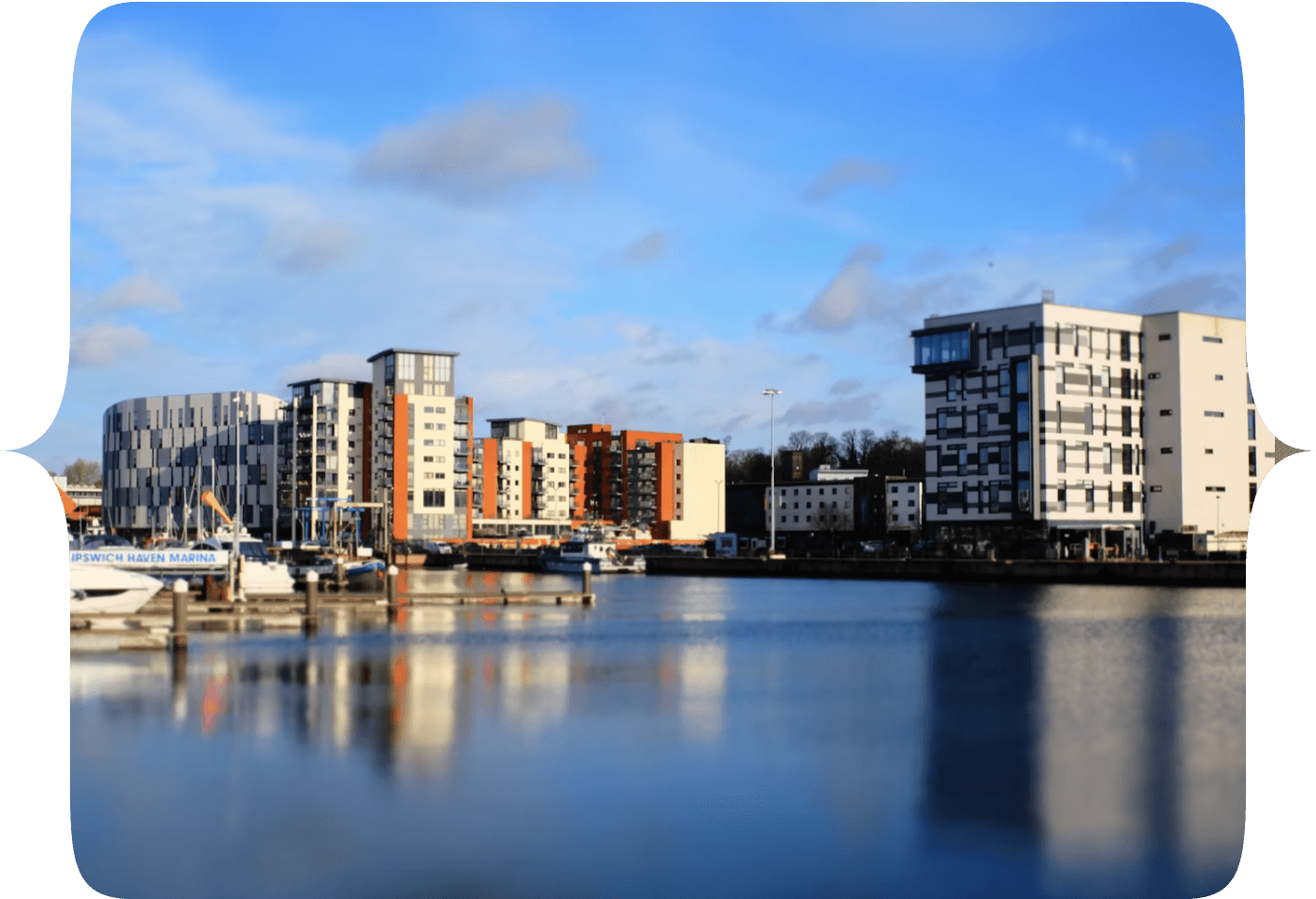 Fully funded coding bootcamp in Ipswich
Working with New Anglia Local Enterprise Partnership, Norfolk and Suffolk county council, we are able to provide a limited number of funded coding bootcamp spaces.
Apply now
Reasons to start a tech career in Suffolk
Our top picks of the reasons for a tech career in Ipswich and the surrounding areas.
Continuing developing opportunities

The Ipswich tech community is continuing to go from strength to strength and that brings with it new and exciting opportunities all the time. Whilst the best time to get into the industry was yesterday, the next best is today.

Fantastic balance

With its iconic dockside regeneration and incredible investment into the local university and up and coming companies, Ipswich offers superb work life balance.

Commuter Town

Whether you want to work in Ipswich or slightly further afield, the Ipswich commuter location is great for continuing your work life balance.

Telecoms Hub

You can't cross the Welcome To Suffolk sign without someone mentioning BT and of course Adastral Park. With it comes not only the epicentre of telecoms innovation, but tech innovation too.
Proud supporters of the Norfolk tech ecosystem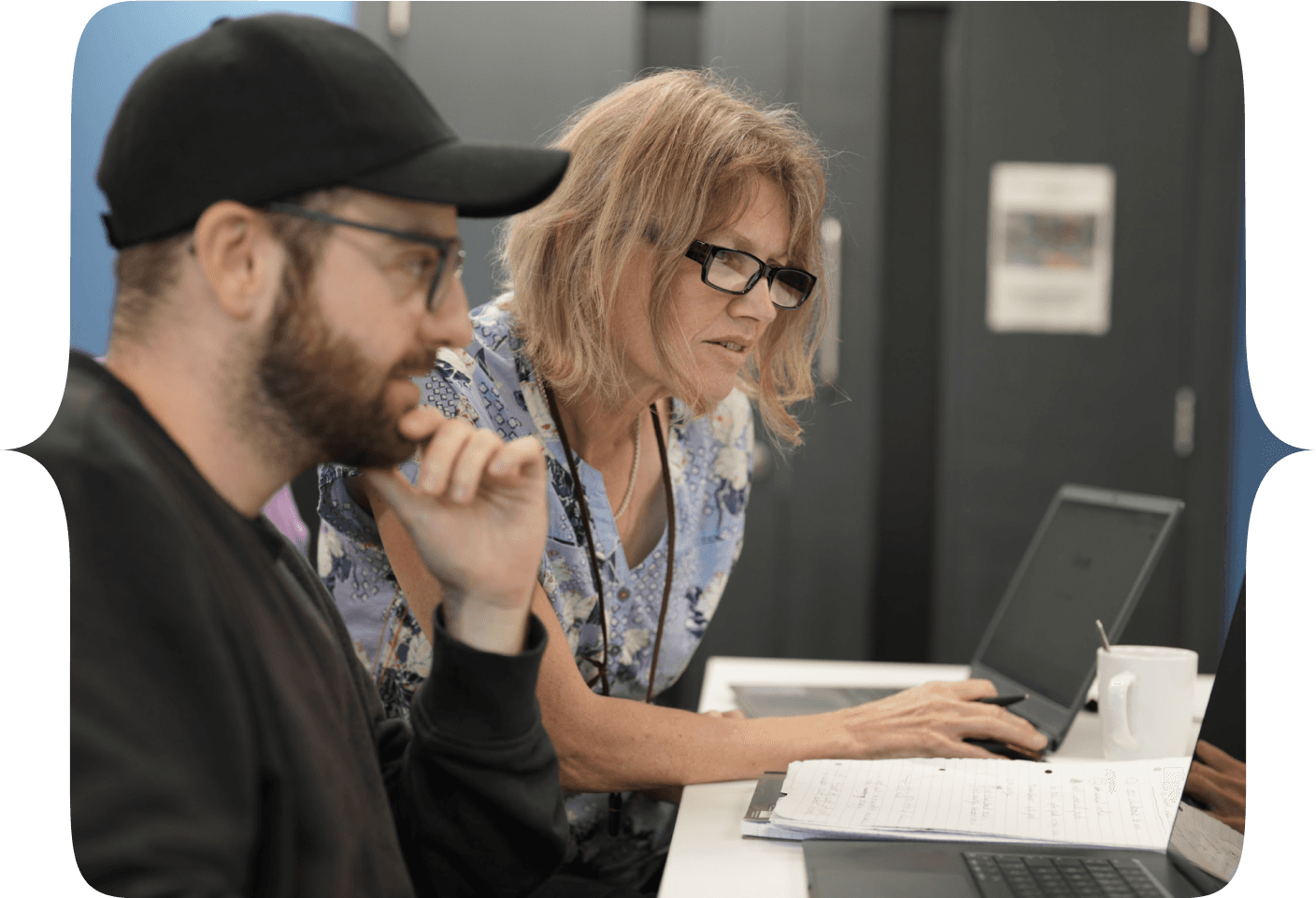 What does it take to complete a bootcamp?
If you are thinking of completing your coding bootcamp in Suffolk, there is some things you may want to consider. Our closest campus to Suffolk is our Norwich or Cambridge location. Many of our students commute at least one day per week to either of our campus locations from Suffolk.
 
Whether you choose to join us full time in another local campus, would prefer to join us part-time, with part time remote, or fully online. Our fully funded bootcamp works with you in the way that works for you, to get a start in your career in tech. Spaces are extremely limited, and may be paused based on current funding available from Suffolk County Council in partnership with the New Anglia Local Enterprise partnership.
Apply now
Find out if a career in tech could be for you
Our one day coding bootcamp taster session is free for eligible individuals who can join our funded bootcamp.
Sign up today
Graduate reviews
Really enjoyed my first week, on Software Development bootcamp. Can't wait to get back. Really caring and warm people, creative and collaborative ethos, purposeful and fun environment, achievable and challenging learning. I tried self-led online courses, and I learned how to do plenty, but not how to be, how to work, how to collaborate, how to apply - so many things make so much more sense now, and I've only done a week.

Jez Johns

Software Development Bootcamp

I recently completed the 12-week full-stack bootcamp at Tech Educators and I cannot recommend it enough. The Course material was great and the instructors were amazing, knowledgeable and patient! The explanation and practice exercises helped me get familiar with coding syntax. If you are new to coding and want to learn coding in depth, go with Tech Educators :)

Anisha Kaur

Software Development Bootcamp

I attended the intro to coding day bootcamp with no coding experience and loved it. I was then awarded the scholarship to study the software development bootcamp and am now graduating as a junior developer. I have everything in the world to thank Tech Educators for, they have truly changed my life and have kick-started my career in tech.

Leanna Lucas

Software Development Bootcamp