Learn to code with Unity Coding Bootcamp and prepare for a career in the games industry
Learn Unity Games development over a 14 week period and get ready for a career in the games industry.
Book Now
Take your first step into the world of games development with our experienced team and other people just like you.
Learning to code with Unity may seem like an incredibly daunting prospect, but we have broken the entire syllabus down into easy to manage, bitesized elements. We have worked closely with programmers, founders and teams from some of the UK's largest and up-and-coming game studios to build a syllabus that employers would want from their junior Unity programmers.
 
On top of this, our approach builds the syllabus for you to complete Unity backed accreditation along the way bringing together the best of both worlds. Our 14 week course isn't about getting you through the course as fast as possible, its about ensuring the skills you need are in place by the end of it.
---
What we will cover
We know that trying something new might seem a bit daunting, so this is what we will cover.
The essentials of Unity

Getting started, set up and ready to rock with Unity. This first week will get you setup and ready to smash the rest of the course.

The Fundamentals of Unity

Covering Player Control, Basic Gameplay, Sound and Effects, Gameplay Mechanics, User Interface and Advanced Programming concepts. This is the first six week sprint to level your knowledge up.

Polish, Players and Porting

In the four weeks leading up to your capstone project, you will focus on Animations, Physics, Multiplayer games and Cross Platform functionality.

Capstone Project

Over two weeks you will build your Capstone project, this is the one you will present back for your graduation and will become the centre talking point for your interviews and career progression post graduation. It's going to be a tonne of fun.
Upcoming Unity Coding Bootcamp Courses
So much more than just "learning to make a game"
Our instructor led Unity gaming bootcamp is about so much more than just the code. When you join our cohorts, you join a community of developers.
What's Included
Instructor Led Tuition
Interview preperation and support
Industry backed and developed material
6-month post graduation support
Join the community
Book Now
Payment Plans, Funding and Scholarship are available
Really enjoyed my first week, on Software Development bootcamp. Can't wait to get back. Really caring and warm people, creative and collaborative ethos, purposeful and fun environment, achievable and challenging learning. I tried self-led online courses, and I learned how to do plenty, but not how to be, how to work, how to collaborate, how to apply - so many things make so much more sense now, and I've only done a week.

Jez Johns

Software Development Bootcamp

I recently completed the 12-week full-stack bootcamp at Tech Educators and I cannot recommend it enough. The Course material was great and the instructors were amazing, knowledgeable and patient! The explanation and practice exercises helped me get familiar with coding syntax. If you are new to coding and want to learn coding in depth, go with Tech Educators :)

Anisha Kaur

Software Development Bootcamp

I attended the intro to coding day bootcamp with no coding experience and loved it. I was then awarded the scholarship to study the software development bootcamp and am now graduating as a junior developer. I have everything in the world to thank Tech Educators for, they have truly changed my life and have kick-started my career in tech.

Leanna Lucas

Software Development Bootcamp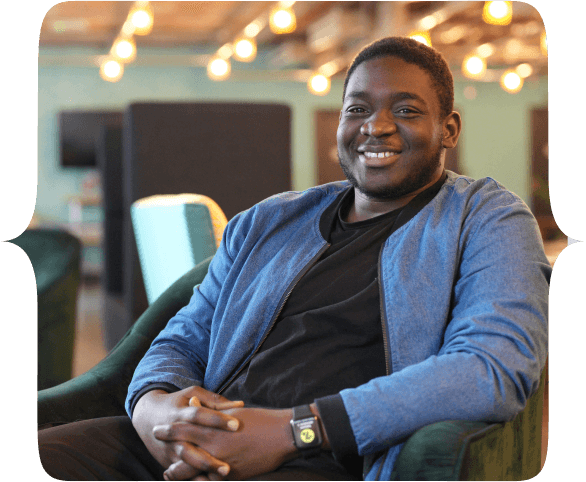 I've been teaching students to use Unity for a number of years, but building this course with industry experts from leading studios, we have created something we are all incredibly proud of and gives students a 360 degree perspective of the industry, as they prepare for their careers in the industry.
Oluwatosin Ogunyebi - "OT"
Unity Instructor - Tech Educators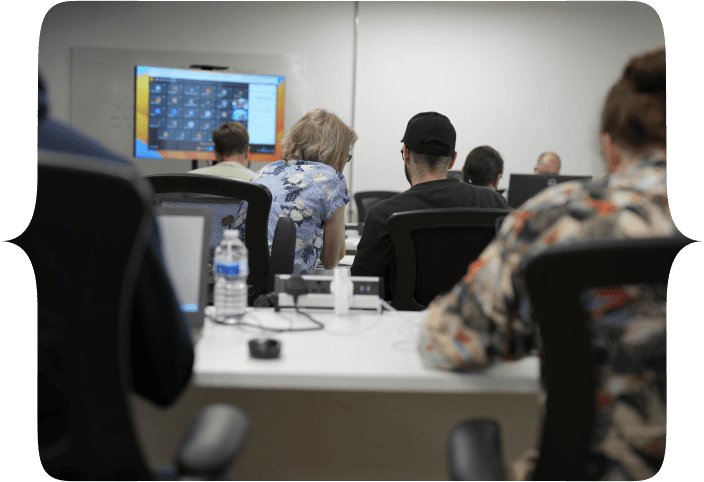 We work with real games companies, to build courses for real people.
When we developed our course, we spent the time to develop alongside games development studios who have used Unity to build successful games. Their insight and support allowed our instructor and educational team the opportunity to embed industry and educational excellence throughout the course.
 
This means that at every stage of our bootcamp you aren't simply learning how to create games using Unity, you are learning what it takes to gain a career in the games industry. This means the bootcamp is intensive, and hard work, but gives you both the technical knowledge and the soft skills that the gaming industry is looking for.
Join the waitlist
Find out if a career in game development could be for you
We are offering all UK residents access to our one day taster session for free as an introductory offer!
Register Your Interest
Unity Coding Bootcamp Frequently Asked Questions
Need more information or have a question we've missed? Get in touch and we'll be happy to help!
Contact us